Accelerate your most
important technology
and data initiatives
We help organisations build technology teams representative of society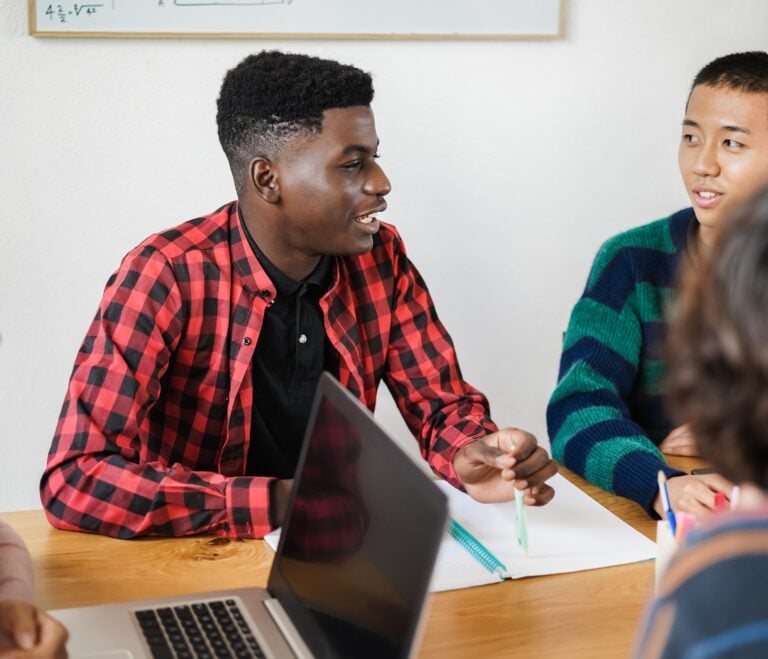 We work with organisations across all sectors, providing diverse, highly-skilled, and motivated engineers across the software engineering, data, and cloud engineering domains.
Our services are tailored to meet client's exact long-term requirements, and provide a continuous pipeline of exceptional talent, rigorously assessed, and trained in the critical skills and competencies to add value from day one.
Our model is designed to enhance existing talent programmes, providing engineering capacity at scale with the required skills to accelerate organisations' most important technology initiatives.
Providing diverse, highly-skilled and motivated engineers
Aligned to the strategic goals of organisations
Educate to employ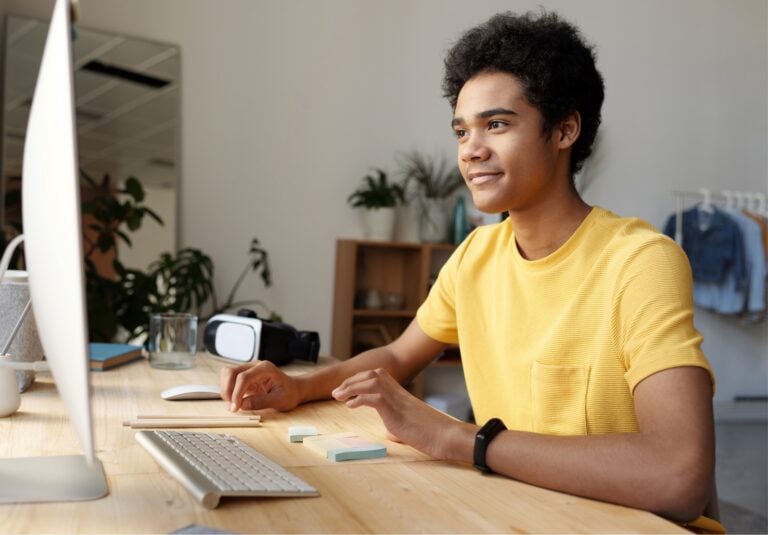 We augment existing technology teams by providing diverse, highly-skilled, and motivated engineers to accelerate major technology initiatives across a number of key areas: software engineering, data analytics, data engineering and cloud engineering.
Tailored programmes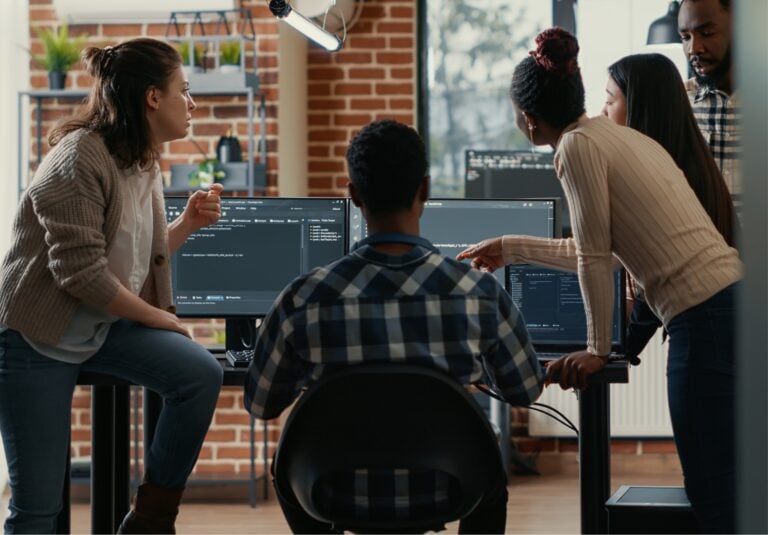 We work with organisations to build tailored training programmes based on their exact, long-term requirements, connecting our unique talent acquisition and assessment processes to deliver a continuous pipeline of exceptional engineering talent.
Workforce upskilling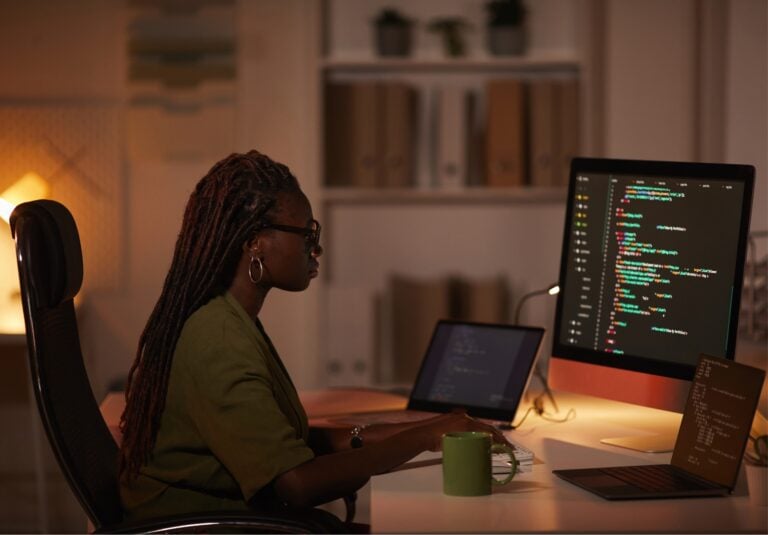 For organisations looking to reskill their current workforce, Digital Futures provides flexible learning programmes, structured around existing working commitments, allowing individuals to develop the required skills at their own pace.
Multi-year deployment cycle
We recognise the challenges associated with traditional graduate programmes and have designed a model providing access to engineering talent at multiple points throughout the year.
Engineers graduate from the Digital Futures Academy in January, April and September respectively, enabling organisations across the UK to scale up quickly and efficiently.
Our training and deployment cadence has been designed to take account of changing business needs and provides a continuous pipeline of highly skilled and motivated engineers, with the exact skills to add value from day one.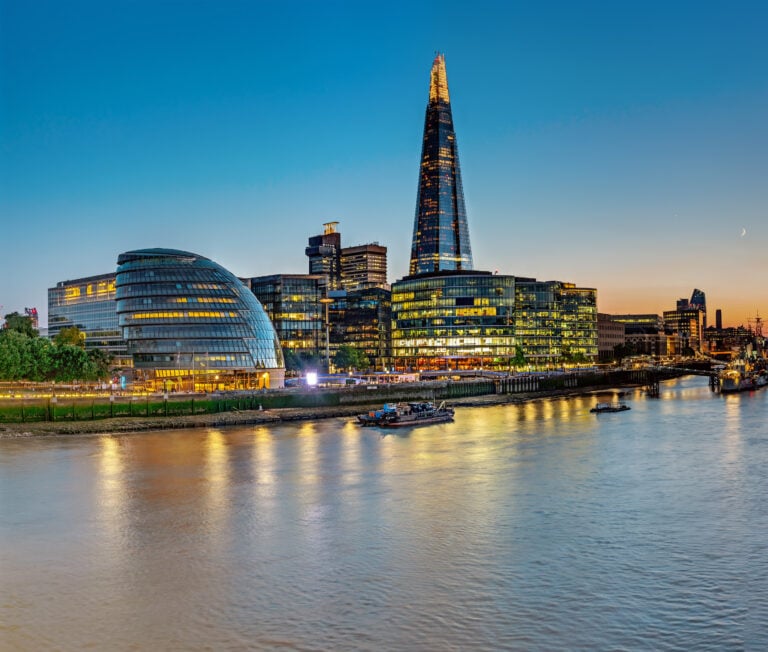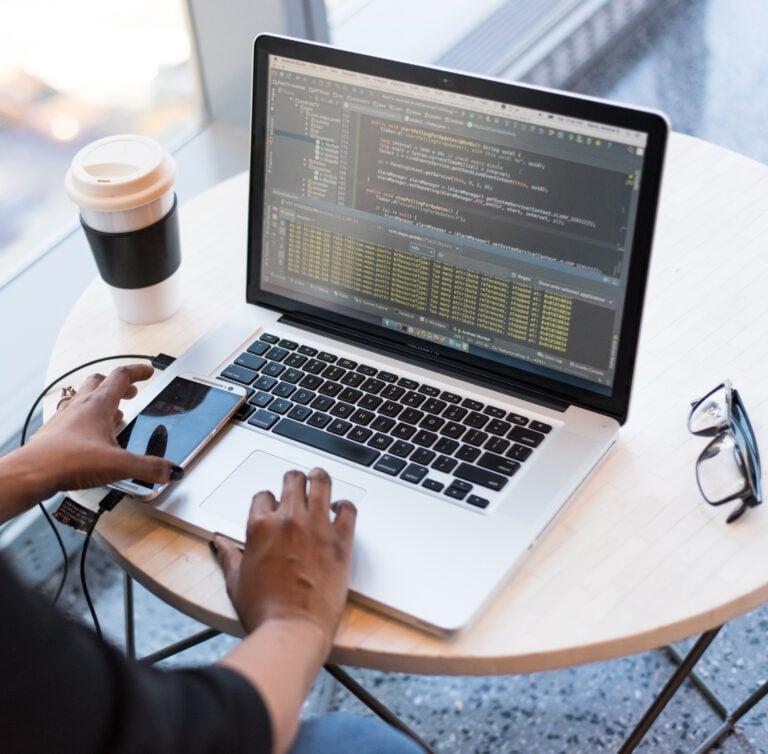 Central to the training and development of our engineers is a relentless focus on quality.
Our programmes have been designed to constantly evolve the technical and professional skills of our engineers, guided by best practice, and aligned to the global skills and competency framework, SFIA.
Engineers are subject to periodic assessments whilst in training and throughout their industry placement period. This comprises of testing, peer review and feedback from stakeholders to ensure their rate of development and quality of work continues to meet expectations.
Prior to graduating from the Digital Futures Academy engineers are required to pass a series of exams, practical challenges and competency-based interviews, demonstrating their readiness to become a productive member of a high-performing engineering team.
Our unique model delivers a number of strategic benefits for clients
Improved diversity
Addresses diversity imbalances by providing access to a pipeline of engineers representative of wider UK society
Improved retention
Mitigates attrition through a unique employee experience designed to maximise engagement, loyalty and trust
Increased efficiency
Reduces amount of management time required to acquire, assess and onboard high-performing talent into the organisation
Increased certainty
Allows organisations to evaluate our engineers performance, commitment and cultural fit prior to hiring permanently
Service delivery, transformed
We have reimagined service delivery through our investment in DFX, our proprietary technology platform, supporting each stage of our business process and operating model. 
Organisations benefit from the ability to engage with Digital Futures, wherever, whenever, with access to value-adding services and features underpinned by unique digital experience.
Features include:
View engineers profile and technical credentials
Select and onboard engineers into project teams
Monitor deliverables and rate performance
Manage PO utilisation and costs in real-time
Access research and thought leadership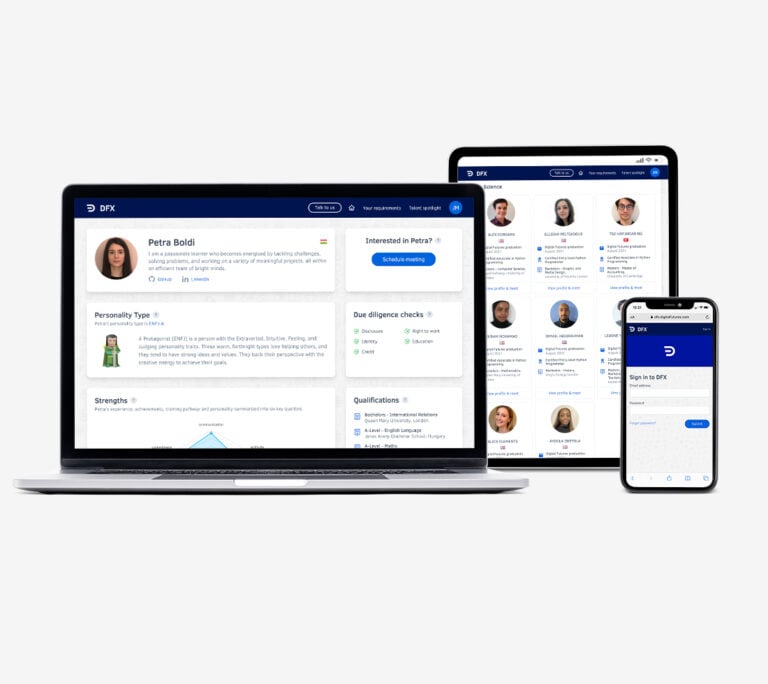 Supporting organisations' most
critical technology initiatives
Climate analytics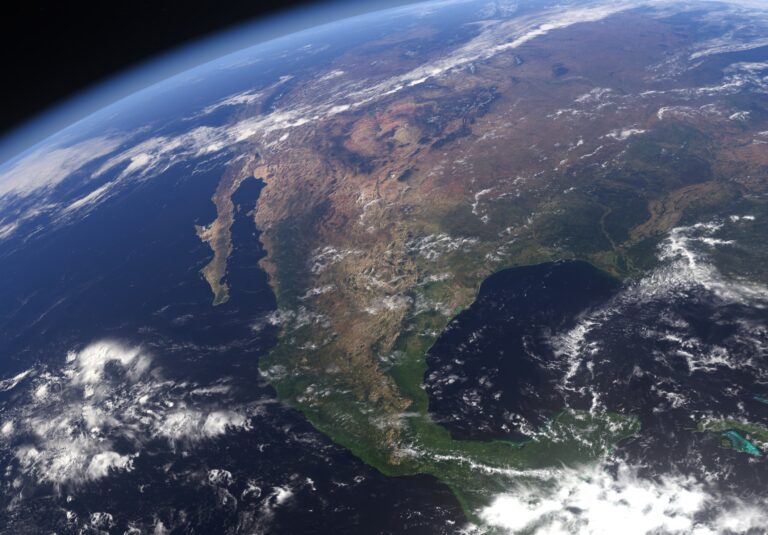 We help organisations evolve their data infrastructure, modelling and reporting capabilities in response to emerging ESG requirements and de-carbonisation commitments.
Digital transformation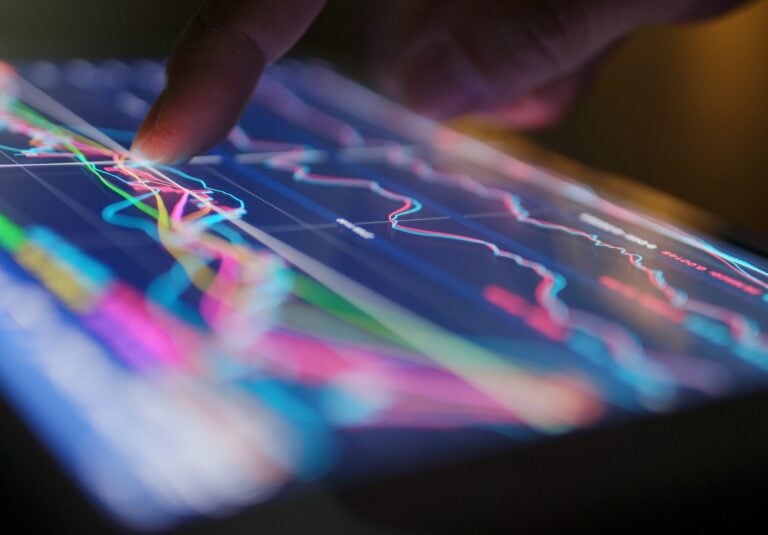 Our engineers are trained in the latest digital technologies, frameworks and agile ways of working, allowing them to integrate seamlessly into existing lab structures and feature teams.
Migration to cloud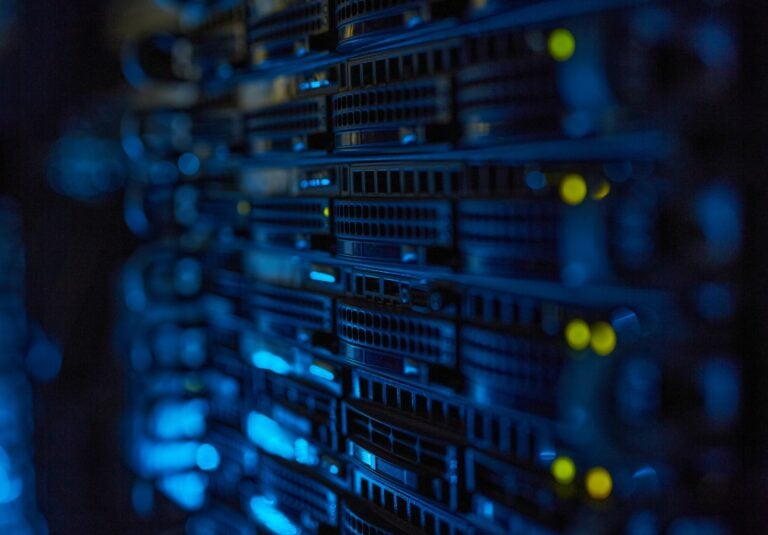 We support organisations at each stage of their journey to cloud, providing AWS certified engineers across a number of critical disciplines, including architecture, development and operations.  
Big data solutions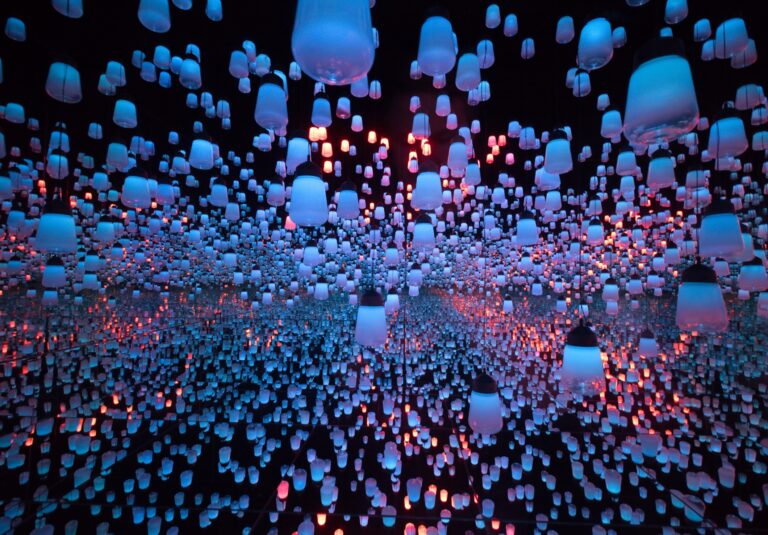 We help organisations adopt and implement big data solutions and create unique data insights to improve customer acquisition, retention, pricing and overall product performance.  
IOT integration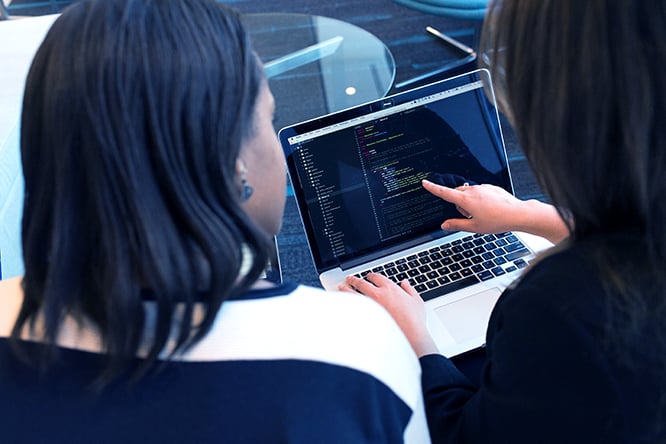 Our engineers work with the latest IOT technologies to connect applications and deliver smart automation into everyday processes leveraging the power of 5G networks.