Providing experienced professionals to accelerate strategic outcomes
The Digital Futures Accelerate Programme is designed to offer our clients a comprehensive solution for effectively managing our teams of engineers to enhance delivery and accelerate the realisation of value.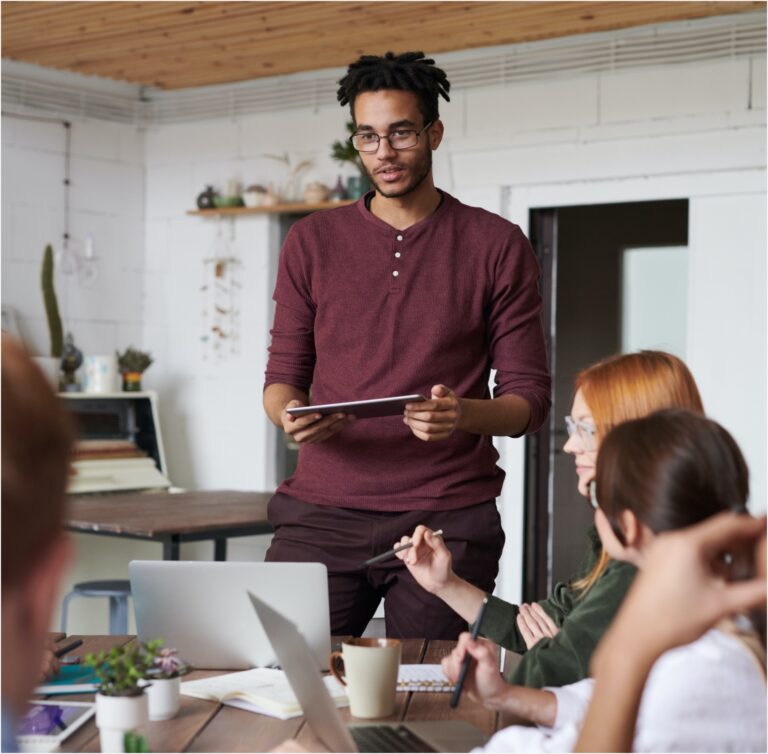 Our practitioners have extensive experience in multiple industries and domains, allowing them to confidently lead teams and deliver specific outcomes and solutions for organisations directly.
By adding more experience to our team structure, clients can work with Digital Futures on fixed outcomes, whilst also benefiting from the ability to retain critical skills at the completion of the engagement.
Our practitioners improve productivity, increase the certainty of delivery, and accelerate the integration of our engineers into high-performing teams and cultures.
Digital Futures Delivery Leads will be responsible for all aspects of a team's performance, achievement of project milestones, management and resolution of 
all identified risks and issues as well as communication with stakeholders. 
Digital Futures Practitioners will augment existing teams, providing the key skills, knowledge and insight to facilitate the development of key projects, lead Scrum
teams and constantly encourage
developers to add value.